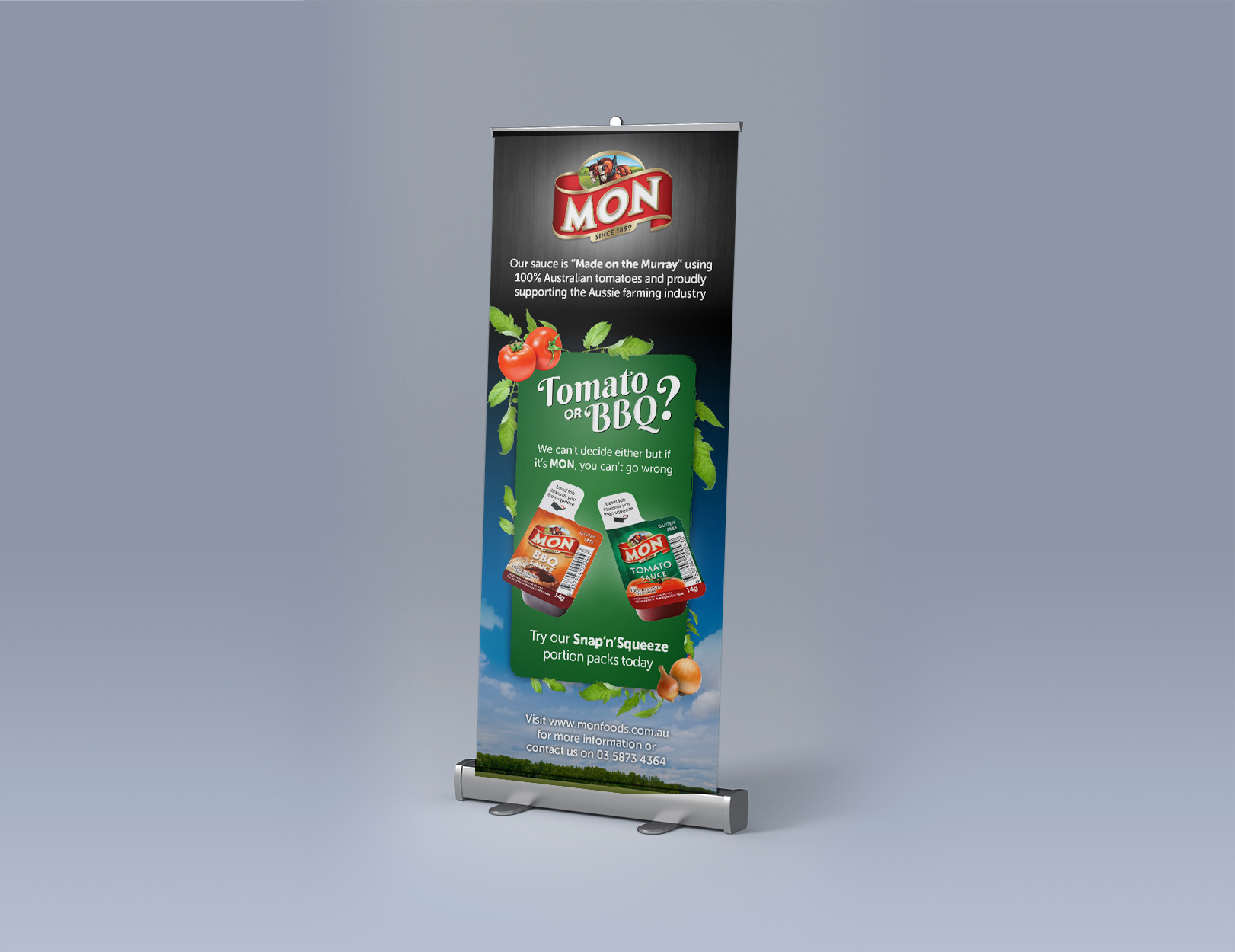 The Green Group were after a pull up banner that really let the product shine. The client wanted the pull up banner to be visually interesting that encouraged the viewers eye to wonder up and down the banner, not just on the product. 

The design was to reiterate what is already on the product, but in a manner that expanded on the product.

Designed and owned by Orion Creative.